APHIS Phase VII rollout of the Lacey Act
Guest Speaker: Erin Otto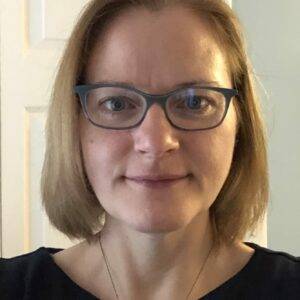 National Policy Manager
USDA- Animal and Plant Health Inspection Service (APHIS)- Plant Protection and Quarantine (PPQ)
Erin Otto is the National Policy Manager for the Lacey Act Program for USDA-APHIS-Plant Protection and Quarantine (PPQ) in Riverdale, MD. The Lacey Act combats illegal trafficking of wildlife, fish, and plants, thereby stemming the tide of deforestation, biodiversity loss, and international corruption and violence.   Ms. Otto is responsible for providing internal and external leadership to ensure that the programmatic actions and activities of the Lacey Act program are continually monitored, harmonized, and improved to achieve program goals.  Ms. Otto coordinates the response to issues such as congressional inquiries and environmental concerns and seeks to manage opportunities for internal and external partnerships, alliances, coalitions to support the goals of the Lacey Act Program. 
Ms. Otto has served as a National Policy Manager for several programs within PPQ's Emergency and Domestic Programs unit, focusing on new pest evaluation, the Federally Recognized State Managed Phytosanitary (FRSMP) Program, and the Deregulation Evaluation of Established Pests (DEEP) process.  In 2020, she served as National Policy Manager for the
Ralstonia solanacearum
race 3 biovar 2 emergency response and for the Spotted Lanternfly Program.  For the
Ralstonia
response, the subsequent eradication efforts covered over 650 facilities in 44 states and maintained the $3.17 billion potato market.  Her achievements have merited many awards over the years, including the APHIS Administrator's Award, the PPQ Safeguarding Award, and the USDA Under Secretary's Award.
Ms. Otto graduated with a B.S in Forestry from the University of the South in Sewanee, Tennessee and a M.S. in Natural Resources and Environmental Science from the University of Illinois in Champaign-Urbana.